Mixing the atmosphere of voters nationwide going to elect deputies to the 15th National Assembly and People's Councils at all levels for the term 2021-2026, On the morning of May 23, 2021, Z117 factory solemnly held a ceremony. holding the election of deputies to the 15th National Assembly and People's Councils at all levels for the 2021-2026 term, this is an important political event of the country – a festival of the mountains, a place to promote the people's mastery, to select and elect worthy delegates, representing the will, aspirations and mastery of the people. Factory Z117 is the 11th unit in the constituency of Dong Xuan commune with 926 voters of the factory in the list of registered voters.
   The opening ceremony was held before the election time according to the program order. Attending and directing at the opening ceremony were Colonel Dang Hong Son – Factory Director; Colonel Hoang Anh Quang – Secretary of the Party Committee of the Factory, together with the factory commanders; heads, deputy heads of enterprises, departments, workshops and some employees represent voters to participate in the election.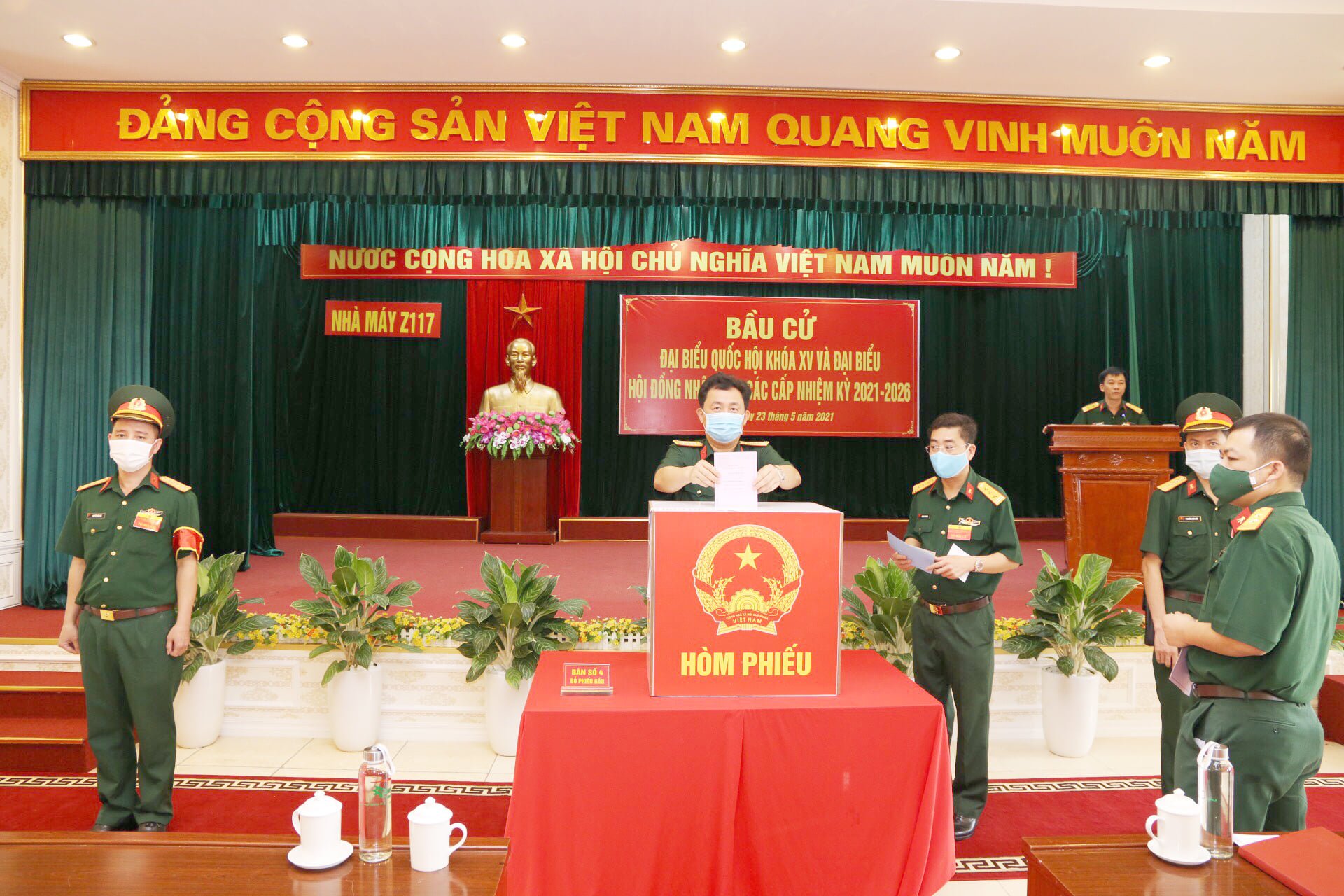 At the opening ceremony, the Organizing Committee thoroughly grasped the regulations and rules on voting booths, election principles, voting order, voting instructions, etc. so that voters could understand and properly implement them when participating in voting. promissory note; check the ballot box and seal the ballot box. At the same time, the Organizing Committee also suggested that each employee in the unit promote the spirit of democracy, responsibility, and wisely choose people who are typical of virtue, talent, and deserve to represent the will, aspiration and mastery. elected by the people to the 15th National Assembly and the People's Councils at all levels for the 2021-2026 term (at the 11th election group, voters participated in three-level elections: National Assembly deputies, Hanoi People's Councils. and the People's Council of Soc Son district.
During the election process, the factory employees strictly followed the regulations and measures to prevent and control the Covid-19 epidemic such as wearing masks, implementing social distancing as well as ensuring absolute security and safety in their applications. taste.
   By 11:30 a.m. on the same day, 100% of the voters on the Factory's registered list had completed voting. At 19:00, the Organizing Committee announced the end of the election and counted the votes. At 21:00, complete the vote counting, then report and hand over the sealed ballot box to Dong Xuan Commune People's Committee. Next is the report of Soc Son district People's Committee.
Election day at Factory Z117 took place successfully and well.