CNQP&KT – On July 8, Factory Z117 (under the General Department of Defense Industry) coordinated with the Medical Center and Soc Son General Hospital to organize a vaccination against Covid-19 for officials and workers. members and employees in the unit.
Subjects selected by the factory to receive the 1st round of vaccination (1st dose) include 400 officials, employees and employees who meet all health conditions according to the regulations of the Ministry of Health. The vaccine used for injection was Astra Zeneca (United Kingdom) which was allocated to the unit by the local authority. The vaccinated person was consulted by the medical staff of the Medical Center and Soc Son General Hospital on the effects and benefits of using the vaccine and explained the possible reactions after the injection; at the same time, inform the injected subjects and guardians about the effects, dosage, route of administration of the injected vaccine and advise information on post-injection monitoring.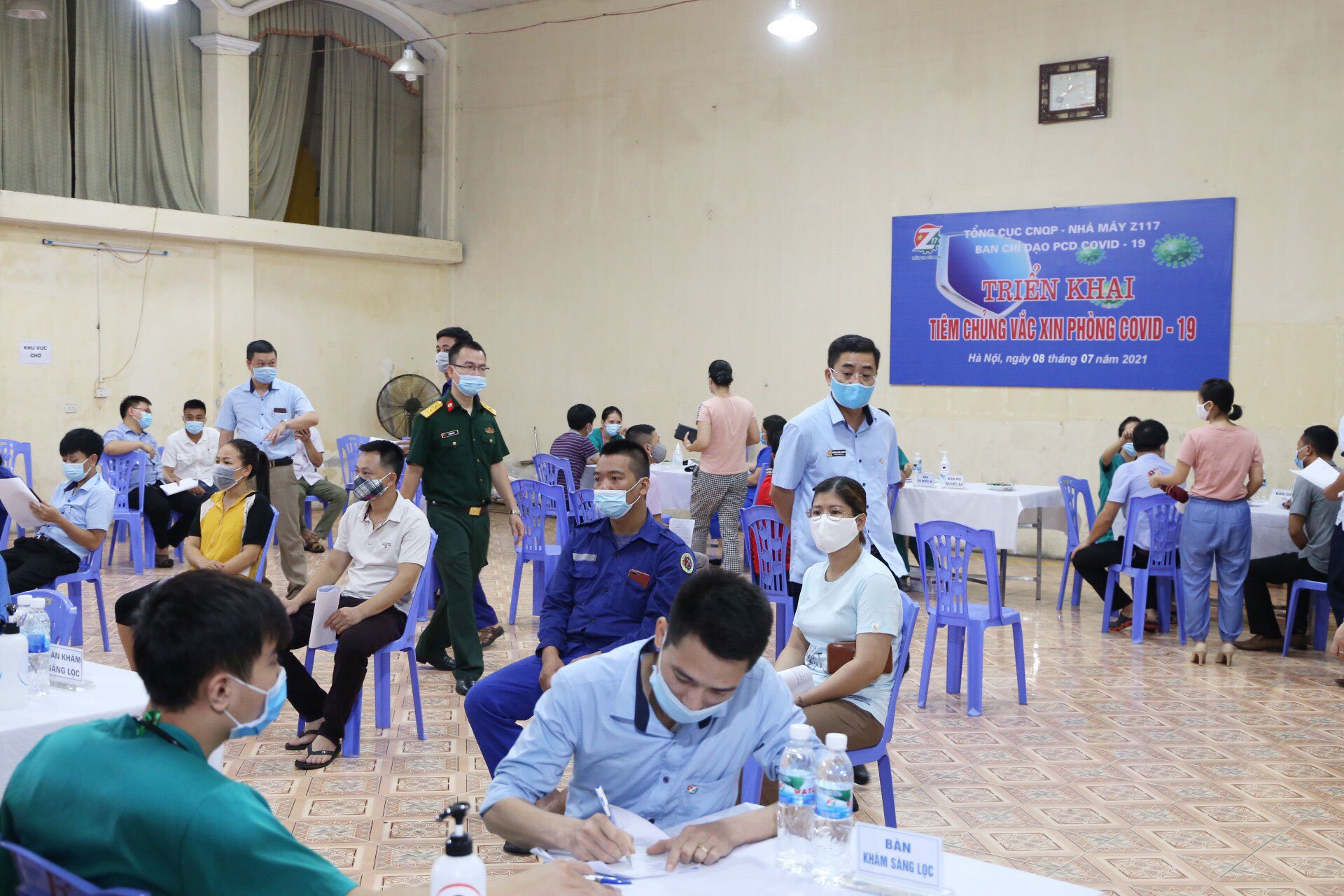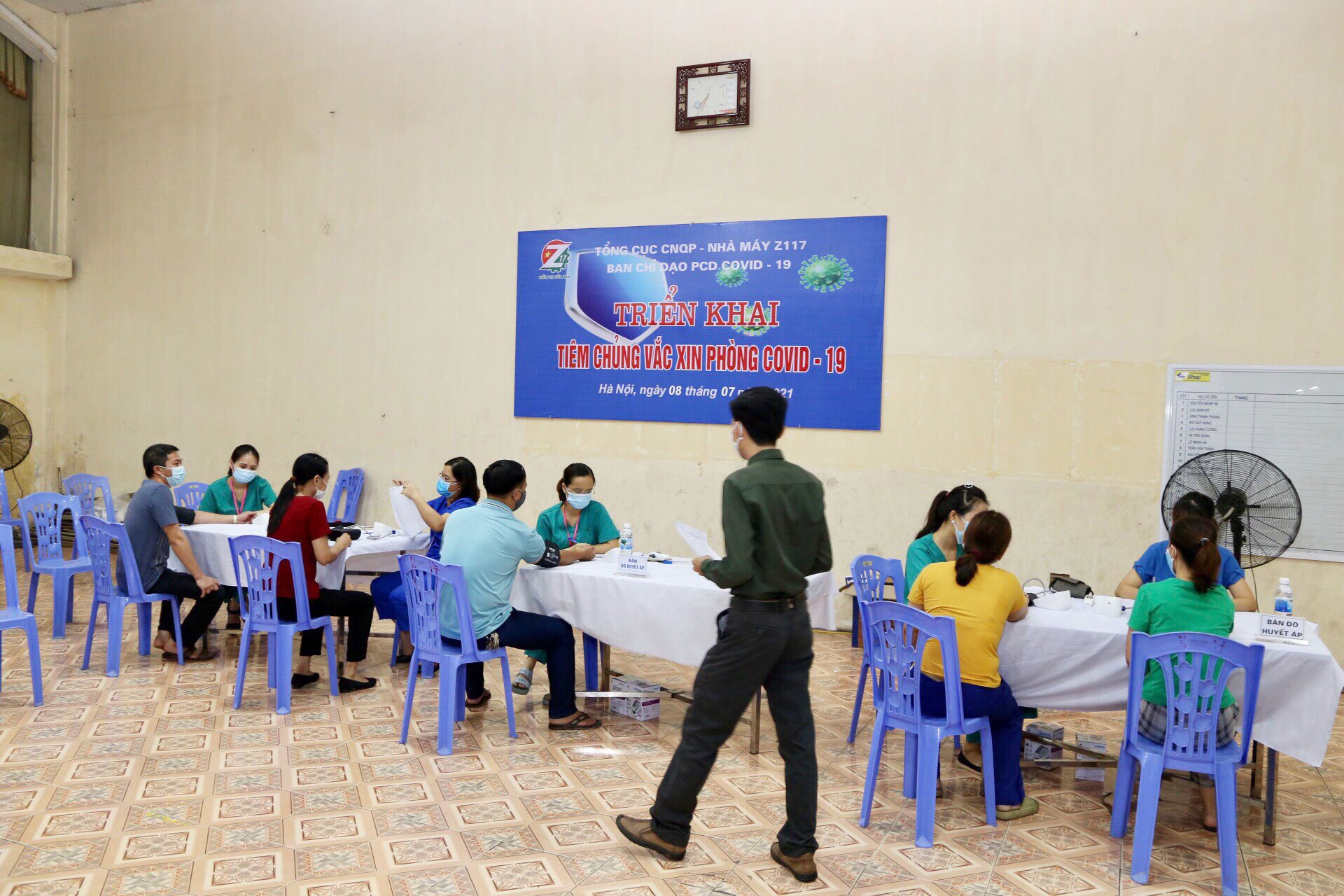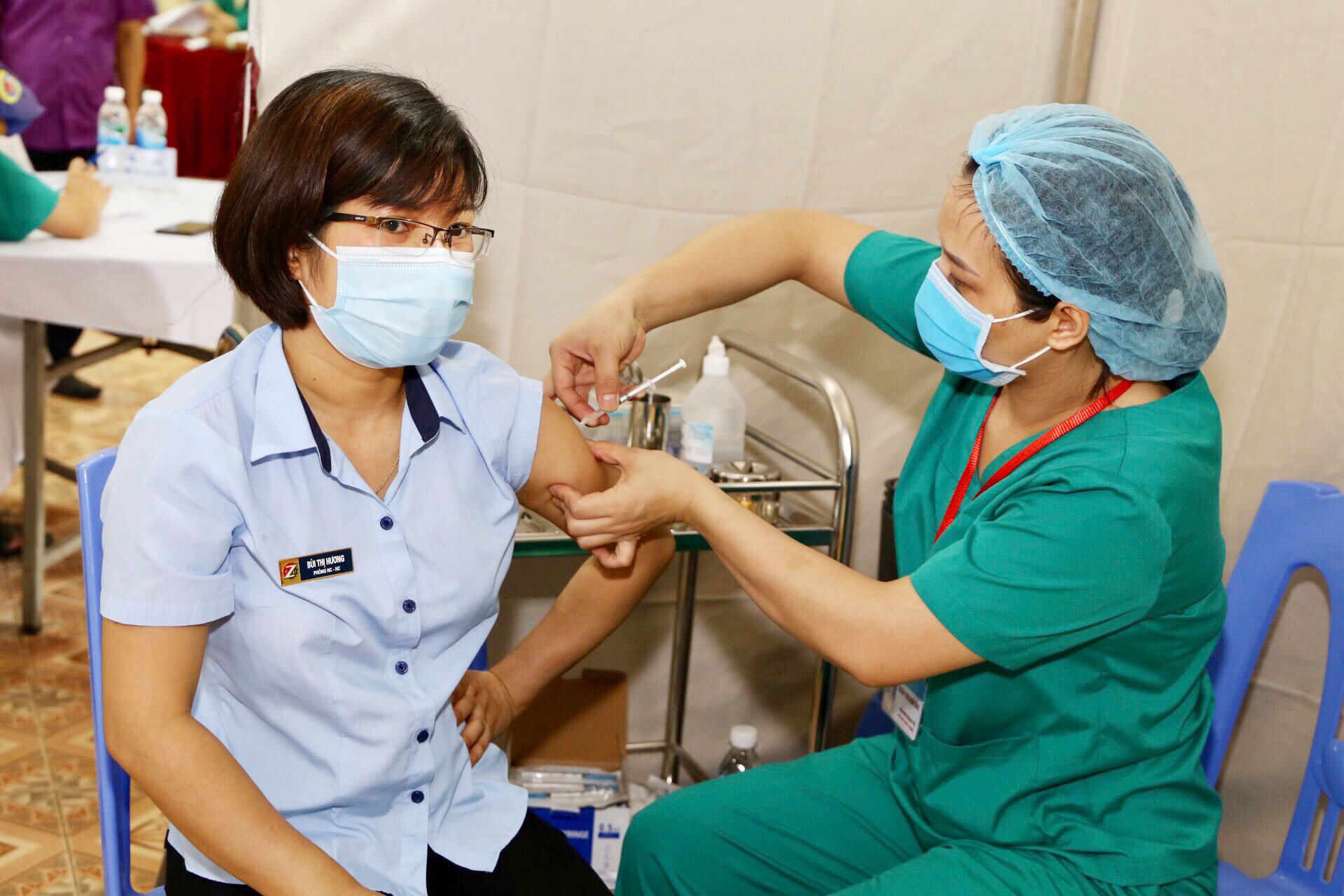 To ensure epidemic prevention and control, in the injection area, the factory organized disinfection spraying before and after the injection session; arrange injection points according to the one-way rule and ensure the distance between the injection sites and the injection table; arrange disinfection items at the injection site; supervise and remind injection participants to strictly comply with 5K regulations (mask – Disinfection – Distance – Do not gather – Medical declaration) on epidemic prevention and control…
It is known that, in addition to performing defense production tasks, Z117 Factory is also very active in producing many economic products for domestic and export. In addition, the factory regularly pays attention to health care for employees.
Source : CNQP & KT