With more than 1500 production and auxiliary equipments, many modern and synchronous production lines such as: Precision mechanical processing lines with PLC, NC, CNC equipment; Pressure processing line with stamping equipment up to 300 tons, hydraulic presses up to 1600 tons; Heat treatment equipment – metallurgy; Production line of pressure casting products, molten sample casting; Pickling line – gold plating, Cr-Ni plating on many metal and alloy surfaces; Powder coating lines; Production line of high quality cored welding wire and welding rod; Bed production line for export… with hundreds of CNC machining equipment, welding robot equipment, laboratory equipment, measuring and testing modern.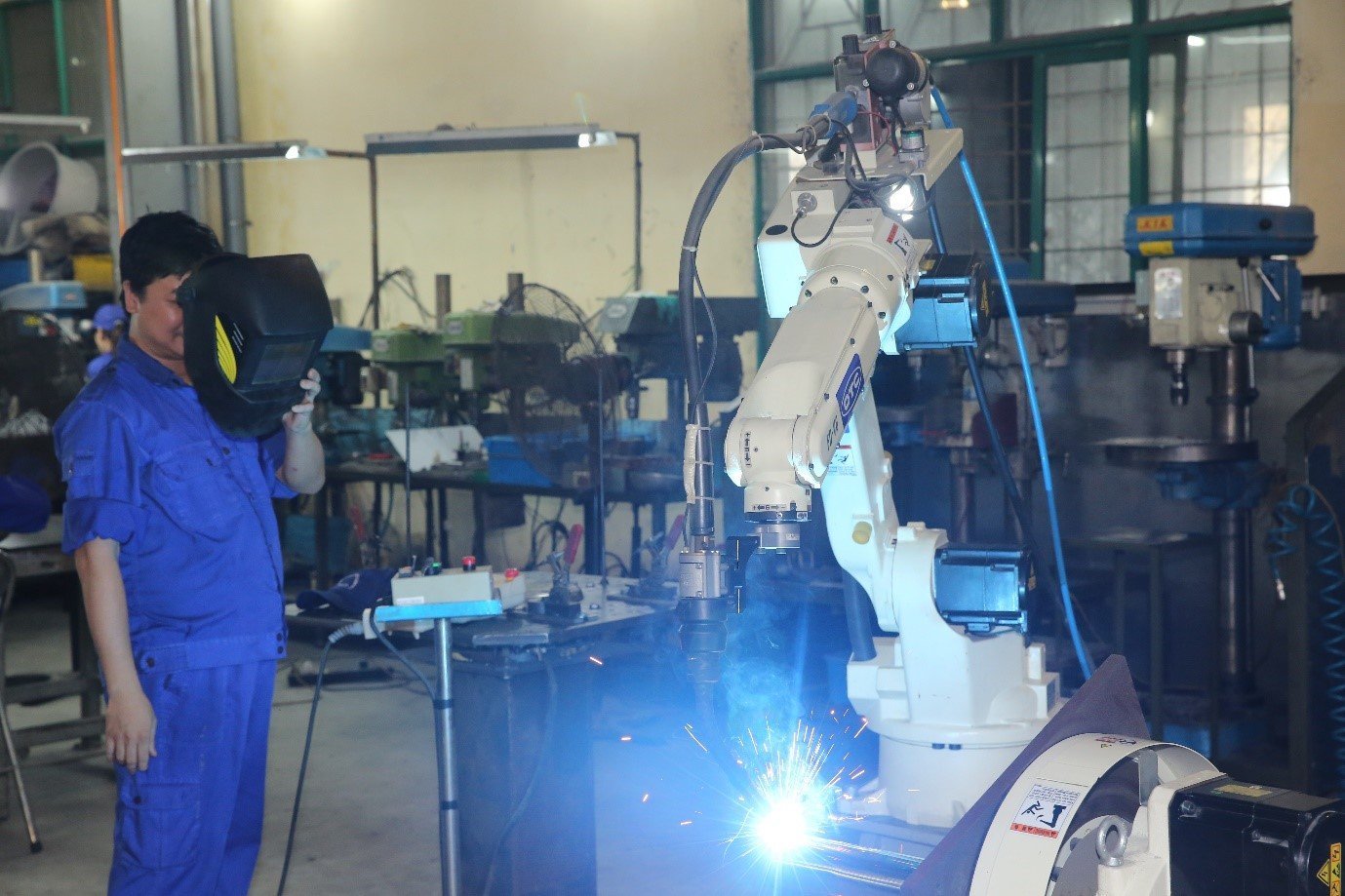 Factory robot welding machine Z117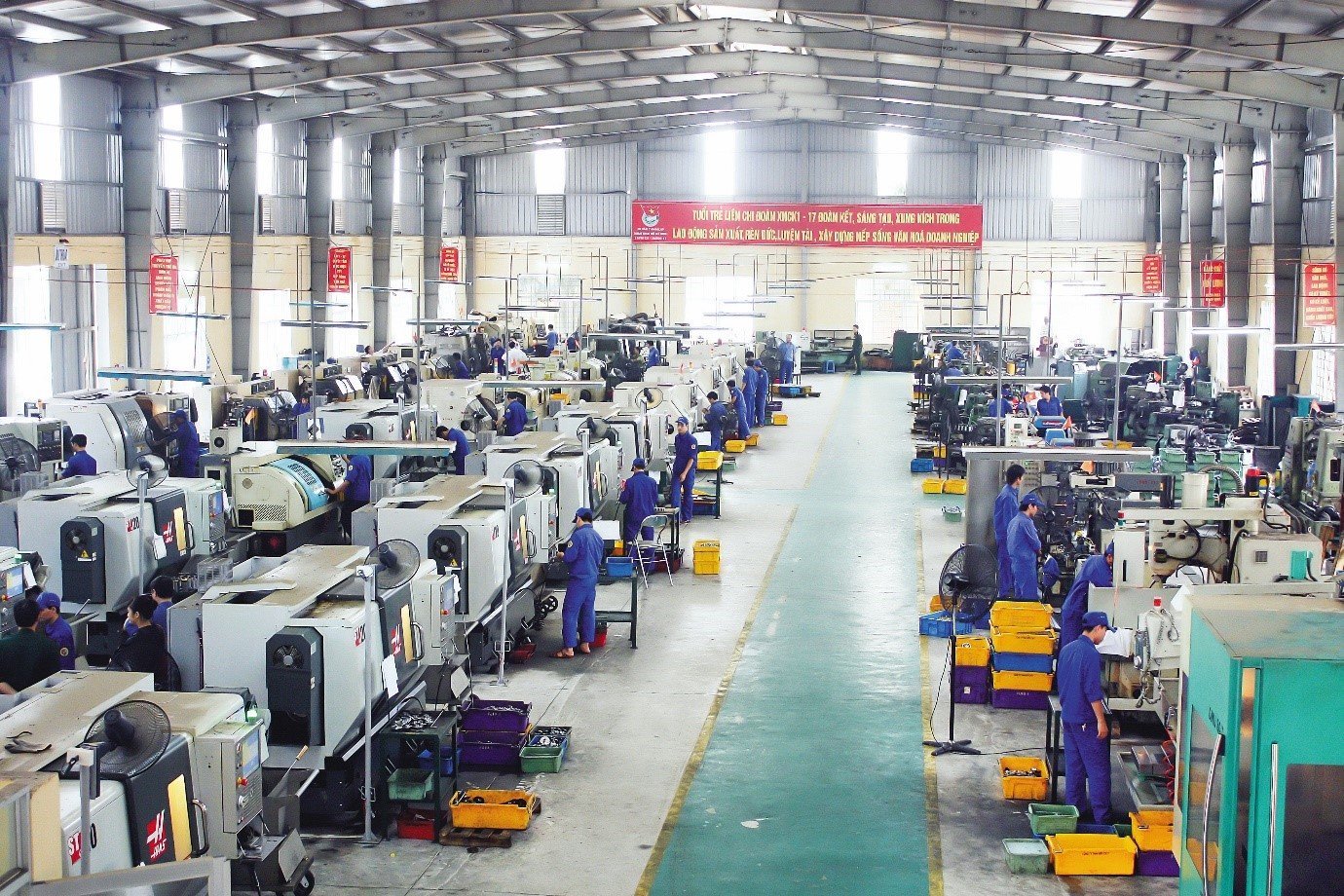 Modern CNC machine system
With the continuous development of science and technology, the application of advanced scientific and technical advances to production has been enhanced and focused by the Company. In recent years, the Company has continuously invested in more modern high-tech equipment, such as 5-axis and 3-axis machining centers; Sprint linear CNC lathe; Laser cutting machine – laser engraving; Vacuum plating equipment; Vacuum curing furnace 2 chambers; Refrigeration furnace; Pressure casting machines up to 1000 tons; Plastic injection machine; X-RAY product defect testing equipment, 3-D space meter, Spectrum analyzer…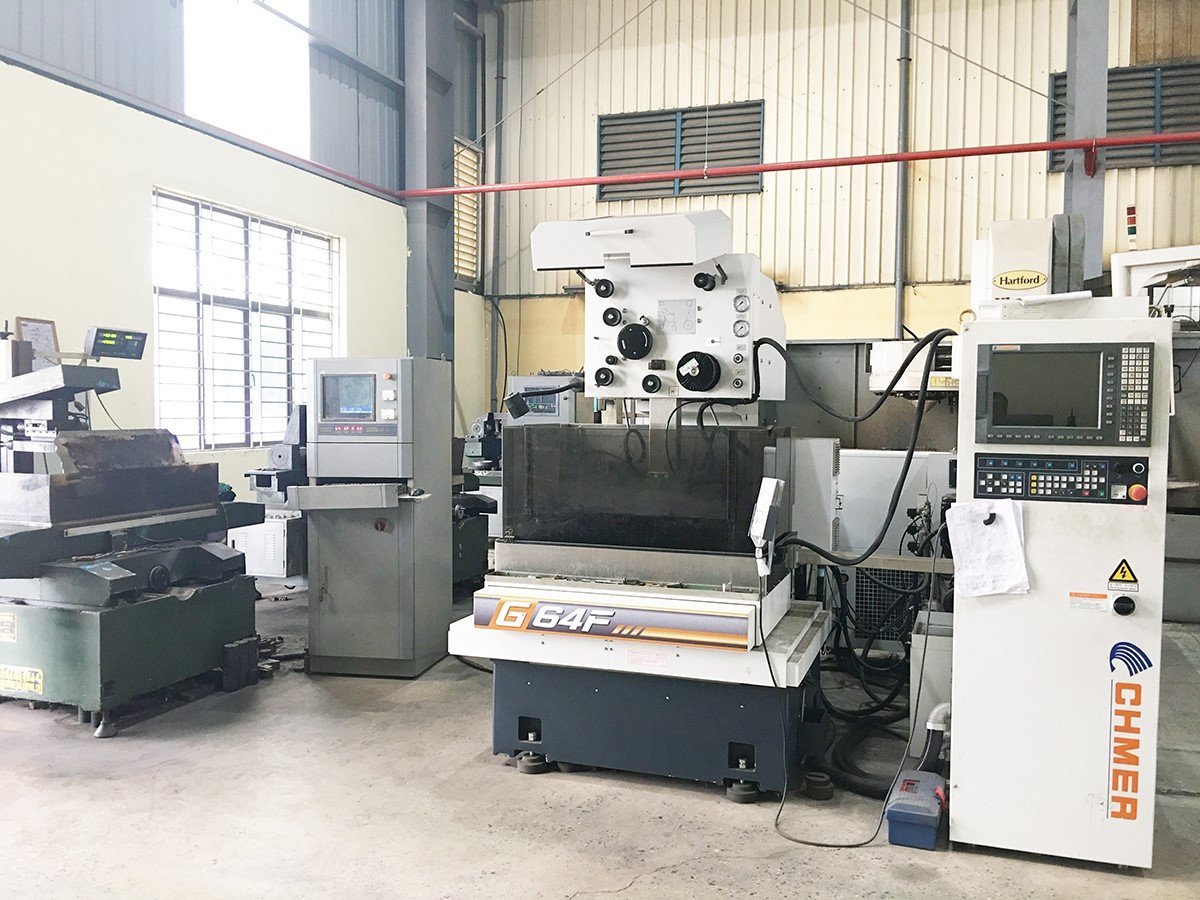 Wire cutters
Ensuring a safe working environment, improving environmental and social responsibility, the Company has built and maintained a standard wastewater treatment station, which is regularly inspected and operated throughout the service. manufacturing.
In order to facilitate and be effective in exploiting and operating production machinery and equipment, the Company also always focuses on maintaining and maintaining equipment, performing periodic inspection of equipment periodically, ensuring ensure that equipment lines operate smoothly, improve labor productivity, fully meet ISO and IWAY standards./.